Welcome To Voices For Florida Keys Children
An all volunteer organization dedicated to the betterment of the lives of the abandoned, abused and neglected children in Monroe County
about us
Who is "Voices"?
Voices for the Florida keys Children, an all volunteer organization, is dedicated to the betterment of the lives of the abandoned, abused and neglected children in Monroe County. For over 35 years our mission has been to help the children under the supervision of the 16th judicial circuit in the Florida Keys. These children, innocent victims, are in the state judicial system through no fault of their own.
Working closely with court-appointed, trained volunteer Guardians, Voices assists with the education, health, and social well-being of these children. Our goal is to assure their basic every day needs are met.
Voices is comprised of a working board, an advisory panel, and a general membership over 150 strong. Our board and membership includes civic leaders, professionals, and many community minded citizens.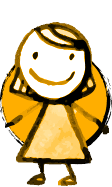 What does "Voices" do?
Funds donated to Voices assists the children by:
providing clothing
providing medical, dental, and vision evaluations
funding mental evaluations & counseling
sending children to camp (often camp is a therapeutic experience for these children)
providing educational tutoring and/or educational equipment needed for their success in school
awarding scholarships to high school seniors
providing funds for normal extra curricular activities such as dances, sports, birthday parties
Voices, with financial support from the caring community, has successfully built and furnished two much needed foster care cottages. These cottages are both dedicated safe havens for children and young adults in the Florida Keys.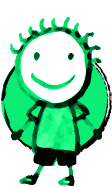 How can you Help?
The financial generosity of local merchants, family grants, the Ocean Reef Community Foundation, many professionals, business owners, and concerned citizens, including our board and members, allows us to assist over 200 children annually.
Without the generosity of our community, we would not be able to meet the needs of these children.
We ask you to please join us in helping these most deserving children by:
Making a general donation.
Becoming a sponsor.
Becoming a member of the Voices for Florida Keys Children.
Remembering Voices in your estate planning.
Making a donation of an item or service to be auctioned off at one of our major fundraising events.
Contact Us
Our Address & Contact Details

Contact Us
Get in Touch